Sep 29, 2022 • 5 min read
How Minimalism is taking over the Design Space!
"Minimalism is not about having less. It's about making room for more of what matters."
Minimalism is a virtue that embodies clarity, simplicity, and usefulness. Let us give you a situation that encapsulates everything minimalism stands for – Imagine you are going to an outdoor event on a bright sunny day where there's going to be a lot of photography involved. You reach out for a tube of sunscreen in your vanity and squeeze out a huge dollop of it on your face. Bam! The next thing you see is a white cast that is not blending into the skin. What could you have done differently in this case? Well, you could have taken a few drops and worked your way up according to how much you actually needed. This is a classic case of "Less is more".
At this very moment, our brain is saturated with the information overload we experience on a daily basis. From our experience in the industry, we think there are two spectrums of designers in the ecosystem – ones who believe that minimalism strips away the true essence of a design and others who believe that it is a philosophy of creating a design where every element serves a valid purpose.
Minimalism has evolved to be a way of life and has led to be a huge influence on design in general that has revolutionized the design space. If you look up "minimalism" on YouTube, you will find thousands of videos explaining what minimalism is and how it has swayed the design community by a storm by influencing every facet of design. As web designs focus more and more on user experiences, it is no surprise that designers are delving into the minimalist concept to create usable, attractive, and functional websites that emphasize the purpose. In this blog, we are going to walk you through everything minimalism stands for and how you can leverage it for your brand.
History of Minimalism
A huge misconception in the design industry is that people equate simple with minimal. Although simplicity is an eminent part of minimalism, it for sure does not condense the whole meaning of it. The trend of minimalism is not that old and came into the picture in the late 1960s. The abstract movement gave minimalism a kickstart.
If you look at the definition of minimalism in the book, minimalism is a style in art, design, and theater that uses the smallest range of materials and colors possible, and only very simple shapes or forms. It was first adopted by artists such as Frank Stella, Donald Judd, Sol LeWitt, Agnes Martin, etc. This gave artists a new perspective to delve into the field of Art. Minimalism was also concurrent with conceptual art – a moment that was at its full glory in the 1970s. Both these moments defied the odds of the art principles at that time and gained wide popularity due to their unique approach.
As time progressed though, minimal designs started to take the graphic design industry by a whirl. If you talk about the current time, you will notice that a lot of cult brands use minimalism to highlight their messaging or to stand out in general. Some great examples are – Google, Apple, Nike, Airbnb, Uber, etc. Have you ever noticed how these brands create an everlasting impression in the minds of their customers and potential customers? Well, it is all because of the simplicity that resonates with their audience. Human brains gravitate towards minimalist designs as they are so much easier to process and comprehend than other types of designs.
How does a minimal design differ from a normal design?
As discussed above, minimalism stands true to the principle of "less is more" and "emphasizing the purpose". If you talk only about aesthetics, it is a kind of design that's basically kept to a minimum – it doesn't have any graphical bells or whistles, no pomp or show, and basically no clutter. The main goal is to bring attention to the content. It also brings the human mind down to basics.
4 ways to achieve Minimalism in Web Design!
1) White Space / Negative Space
Whitespaces as we all know are the portions of a printed page that lack text, illustrations, etc and are therefore blank. This plays a pivotal role in minimalist designs. As minimalist designs focus on cohesively prioritizing the most important message, playing around with whitespace can give you a competitive advantage in terms of making your brand messaging standout. This will in turn provide your viewers with an impeccable User Experience that will ultimately lead to solid conversions.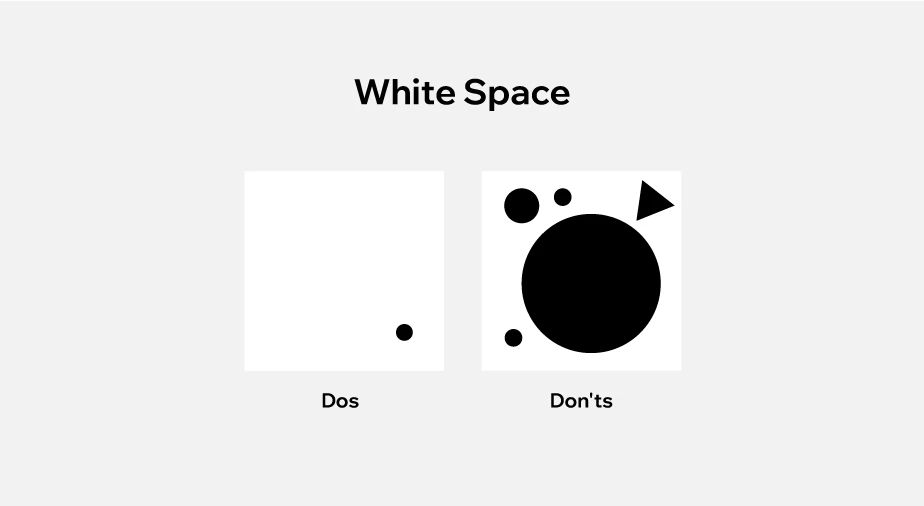 2) Color Palette
Color has always been a vital part of any design. We at Apric have written two dedicated blogs on Color Theory that entail everything you need to know about color with regard to design. Check them out at https://www.apric.in/blogs/art-and-science-behind-color and https://www.apric.in/blogs/use-color-theory-to-your-advantage. There is a huge misconception that in order for a design to be minimalistic, you need to use only black or white. Minimalism does not prohibit you from not using colors, it just gives you a fresh perspective towards using colors as elements that merge your design together while maintaining the priority order of your messaging. Here is a great example of a minimalist color palette without using the mainstream colors associated with the concept.


3) Typography
This is another sought-after topic that we wrote a blog on, if you ever want to get a comprehensive guide on what typography is and how it can help you, check it out at https://www.apric.in/blogs/importance-of-typography. Typography in minimalism gives you the creative freedom to explore your endeavors as a designer. Legibility in minimalism is of prime importance. One needs to make sure to choose a typeface that not only resonates with their branding but also is crystal clear while reading. It can be placed in any location of the design as long as it balances out the pictures. Some artists and designers use dramatic typography to make minimalist designs stand out.


4) Attention to Details
Make sure that you add elements that portray attention to detail as with minimalism, a viewer has to decipher the meaning of the design himself since there are very few elements complementing the design. Hence, attention to detail is significant. You can include shapes, patterns, textures, minimal animations, etc. This will add to the design as a whole. Our tip would be to experiment with different textures, and shapes and see what works the best in accordance with your requirement.
What are the Advantages of incorporating Minimalism in Web Design?
We firmly believe that minimalism is one approach that gives you an edge over others. In this time where people consume media more than communicating with their near and dear ones, minimalism provides a clutter-free space for them to absorb the messaging behind the design. If you ask us about the Advantages of minimalism, they are as follows:
1) Seamless Interface
Simple, clutter-free interfaces help people navigate with ease as they are sequenced to guide the viewer's journey in a way that is comforting to the eyes. This helps your users grasp as much information as they can in a limited time frame.
2) SEO-friendly
Research has found that Minimalist designs are extremely SEO compatible due to the fact that they load faster than traditional websites. You will notice if you follow a minimalist approach that your SEO has improved.
3) Enhanced Conversions
This is a known fact in the marketing space that the fewer elements you decide to use, the better the outcome will be. If you are sending out a feedback form, you would not want to include a lot of clutter like questions, illustrations, graphics, etc – if you keep it short and simple, you will find out that your users would be more willing to answer it. Minimalism always ensures that people convert!
4) Clarity
With thousands of designs being published as we speak, it is very important for your design to exude clarity. Minimalism ensures your design, content, and illustrations are in line while being crisp and clear, this will ensure your design is being received well by your audience.
Challenges of Minimalism in Web Design
A lot of designers and artists mistake minimalist designs for archaic and primitive designs. It takes a lot of skill, art, and experience to master it. If you want to create such designs, you need to make sure that your design is inclusive of important elements and not compromise on that. If any of these elements are compromised, your entire user experience will take a toll. Our suggestion would be to not introduce hidden elements as it makes it very complicated for the user to browse around.
5 Minimalist Websites that have stolen our hearts!!
Apric is all about giving credit where it's due! Our team appreciates and embraces beauty and it genuinely makes us happy to see brands indulge in our favorite approach in design – minimalism. Below are 5 of our favorite minimalist websites by brands that really made us smile!
1) Femme Fatale Studio
Femme Fatale Studio is a creative studio of visual, interactive, and immersive experiences. They have adopted a very fashion-forward approach to their minimalist website design.
2) Studio Rotate
Studio Rotate helps e-commerce brands in the luxury and lifestyle sectors with design, development, and marketing. What we personally love about their website is how effortlessly and beautifully they have played around with minimalism to give their users a very calm and comforting feel.
3) WE AIN'T PLASTIC
WE AIN'T PLASTIC is a company that offers user flows, wireframes, custom information architecture, etc. The website gives a very futuristic feel and communicates the messaging in the right order, just as a minimalist website is supposed to.
4) MAAEMO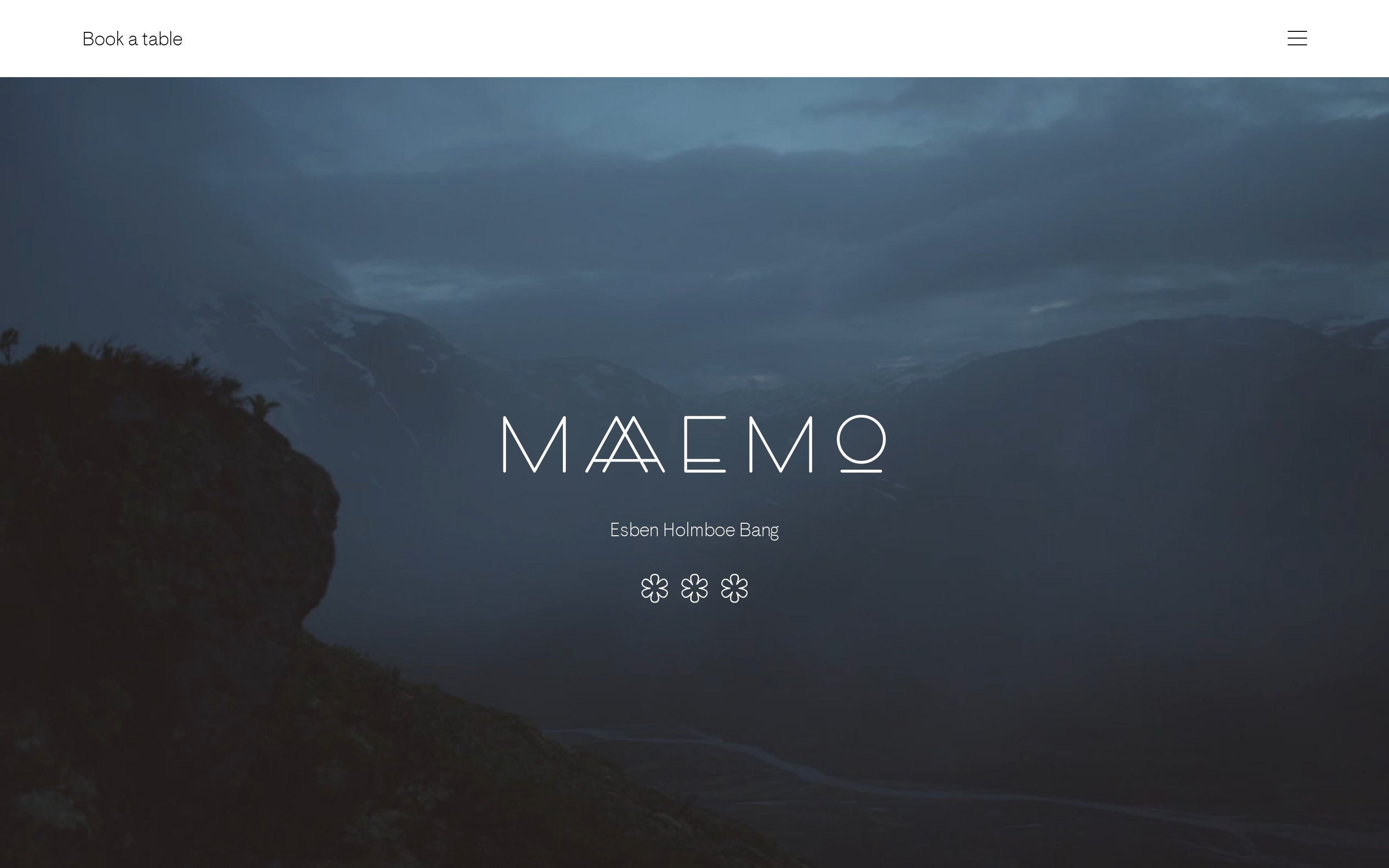 Maaemo is a Norwegian restaurant that has adopted a minimalist approach to establish sophistication. Apart from their minimalist approach, they also foster a unique storytelling approach for their scrumptious dishes.
5) Sendamessage.to
Sendamessage.to lets you send custom messages to your pals with certain hand gestures. Following a minimalist approach, this website helps you communicate your message clearly cut.
Our favorite quotes on Minimalism
"Minimalism is the intentional promotion of the things we most value and the removal of anything that distracts us from it."
― Joshua Becker, American Author
"It's not always that we need to do more but rather that we need to focus on less."
― Nathan W. Morris, Author
"A well-used minimum suffices for everything."
― Jules Verne, French Novelist
"The best luxury is the least luxury."
― Abhijit Naskar, Author
"Minimalism is not an architecture of self-denial, deprivation, or absence: it is defined not by what is not there, but by the rightness of what is there and by the richness with which this is experienced."
–John Pawson, Designer
Minimalism is not subtraction for the sake of subtraction. Minimalism is subtraction for the sake of focus.
-AberMinimal , Designer
Cutting-edge Minimalist designs made by Apric!
1)
2)
3)
4)
Conclusion
Although Minimalism may sound simple, it is definitely not a one-size-fits-all approach. You need to analyze your audience, look at their needs and desires and formulate your minimalist designs according to your branding. What may work for many brands may not necessarily work for you.
According to us, minimalism is a timeless concept and offers rational benefits to both the user and the brand. That is the reason minimalism is widely loved in the design community. If you have any more questions regarding minimalism, feel free to shoot us a mail at coffee@Apric.in and we shall get back to you as soon as possible!
Need help with Choosing a Web Design Agency ?
Stay tuned for our next blog as it is going to be very exciting!! Until then remember that if you don't need it, you do not need to incorporate it into your design! Ciao ☺