Sep 27, 2022 • 5 min read
What is Search Engine Optimization (SEO) and how can it help you?
"SEO is not something you do anymore, it's what happens when you do everything else right." – Chad Pollitt
If you clicked on this blog, we can vouch for the fact that you may have heard of this marketing "buzzword" through the grapevine, or you may be someone who has a basic understanding of the term but wants to explore different endeavors of what it has to offer. Needless to say, we are here to end your quest for the ultimate SEO knowledge!
Well, let us start with the basics. Ever typed something on a search engine only to find what seems like an endless list of resources directing you towards your search? Well, have you ever wondered how some websites ranked higher than others? Broadly speaking, this happens due to SEO!
What is SEO?
If we go by the books, SEO is the process of improving the quality and quantity of website traffic to a website or a web page from search engines. SEO targets unpaid traffic rather than direct traffic or paid traffic. In layman's terms, SEO aims to improve your website's ranking in search engines through organic traffic. If you search "How can SEO help me" on the search engine of your choice, you will see an endless number of pages with resources telling you how to leverage SEO. However, the ones on the top are most likely to get traction.
SEO is an essential element of digital marketing. There is no doubt about how heavily people tend to look for things on search engines. In fact, there are more than 3.7 billion Google searches conducted every day.
SEO targets different kinds of searches. Example: image, video, news, etc. We firmly believe that apart from growing your business and gaining traction, SEO massively helps in meshing people and search engines together.
History
SEO was allegedly conceived in 1991 when the first ever website was launched. Around that time, a lot of websites started to launch which resulted in a lot of chaos and structuring issues. This was when the emergence of search engines occurred.
Google as we know is the most sought-after search engine as of now but did you know that there were plenty of search engines before that? Google was first known as BackRub and was launched by two passionate engineers.
The first-ever search engine was called Archie. We have seen and observed many search engines after that, many popular ones like Yahoo, Bing, Baidu, etc. Search engines gained popularity when people got to know how they can leverage them to their advantage. Since then, SEO has evolved magnanimously leading brands to level up their UX game.
3 Key Principles of SEO
SEO basically has 3 key principles that you need to be well versed in if you want to elevate your brand's potential.
Technical Optimization is SEO activities conducted on your website that are designed to improve your SEO without being related to content in any way.
This is where content comes into play. Content Optimization ensures that the content fosters an exceptional UX and is relevant to the users' needs. Using the correct keywords is how you can achieve this.
Off-Page Optimization helps elevate your website ranking through actions outside the website. A great example of this is Backlinks. A Backlink is a link created when one website links with another.
How do Search Engines work?
For a user, it is a very simple process. Just visit the search engine of your choice, type in your query, and see thousands of solutions at your disposal. How search engines actually work in technicality is a whole other ballgame. There are dedicated algorithms that help you get to your query and find the most relevant results for you through keywords. To understand this thoroughly, you need to know the 3 stages of the process:
Crawling through Search Engine Crawlers!
Search Engine Crawlers is a very important term when it comes to SEO. Do not worry, it is only something that crawls in the virtual world so to all the people with entomophobia including myself, we are all good! Since you do not need to submit any kind of pages to engines, they use crawlers to find pages for their algorithmic search results. Crawling is the process used by search engine web crawlers to visit and download a page to obtain its links to find more pages. Crawling is conducted recurringly to see if the contents of the website are changed in any way, shape, or form to update its index.
Indexing
After Crawling comes to Indexing. This is the phase where a search engine deciphers if it is going to use the content it has crawled. If it deems it useful, it will then be added to the index and stored in the database to be used later. If you have authentic and value-driven content, you are sure to make it to the Index. Make sure your content is not plagiarized, spammy-looking, or blocked!


Ranking
After Crawling and Indexing, Ranking comes into the picture. Once Indexing is through, your site is eligible to be ranked. This is done via keywords, responsiveness, and the overall status of the website.
Advantages of SEO
By now you may have a few questions hovering in your mind. Should I incorporate SEO in my strategy? Will it offer value to my business? How can I leverage SEO? We have got you covered! Read on to find out the plethora of advantages of SEO.
1) Organic Traffic
Organic reach is one of the key highlights of SEO. It translates to your audience genuinely discovering you through your well-articulated content. Since SEO is highly targeted, it is the best way to connect with your audience and build a successful brand and following. Just imagine a situation where you sell craft pencils and there is an artist who is aggressively looking for craft pencils, he goes on to google and types "Best craft pencils in Los Angeles" and boom! Your business shows up at the top ranking. This will compel him to click on your page and check out your offerings. Statistics show that you are more likely to establish credibility for your business if you rank on the first two pages of search engines. This in turn helps brands not only get traffic but possible conversions as well.
2) Enhanced ROI
Correct us if we are wrong but a lot of what businesses do is ultimately for a good ROI. Even though SEO takes time, it delivers exceptional results in terms of ROI. As explained in the above point, organic traffic can oftentimes get you solid conversions. Conversions contribute to enhanced ROIs along with a lot of other factors.
3) 24/7 Publicity
SEO does not halt; it does not have a period of operation and that is the reason it is the best form of publicity for your website. A user could search about your business at 3 in the morning or 3 in the afternoon, it would be the same!
4) Great UX
We have done a couple of blogs on user experience and how it is vital for you. Check them out at https://www.apric.in/blogs. Search engines keep a lot of factors in mind while ranking such as User Experience – If your website is not responsive, has a relatively poor UI, or is incompatible with devices, a user is likely to bounce off. This bounce rate helps search engines to place the ranking of the website.
5) Paid Advertising
Paid Advertising and SEO are a match made in heaven. Website rankings offer endless opportunities for visitors to have a look at your website which will ultimately lead to increased credibility and trust. You can also use the data from SEO to formulate a cutting-edge paid advertising strategy.
SEO Glossary: Terminologies you NEED to know!
10 blue links: The format search engines used to display search results; ten organic results all appear in the same format.
Black hat: Search engine optimization practices that violate Google's quality guidelines.
Crawling: The process by which search engines discover your web pages.
De-indexed: Refers to a page or group of pages being removed from Google's index.
Featured snippets: Organic answer boxes that appear at the top of SERPs for certain queries.
Google My Business listing: A free listing available to local businesses.
Image carousels: Image results in some SERPs that are scrollable from left to right.
Indexing: The storing and organizing of content found during crawling.
Intent: In the context of SEO, intent refers to what users really want from the words they typed into the search bar.
KPI: A "key performance indicator" is a measurable value that indicates how well an activity is achieving a goal.
Local pack: A pack of typically three local business listings that appear for local-intent searches such as "oil change near me."
Organic: Earned placement in search results, as opposed to paid advertisements.
People Also Ask boxes: A box in some SERPs featuring a list of questions related to the query and their answers.
Query: Words typed into the search bar.
Ranking: Ordering search results by relevance to the query.
Search engine: An information retrieval program that searches for items in a database that match the request input by the user. Examples: Google, Bing, and Yahoo.
SERP features: Results are displayed in a non-standard format.
SERP: Stands for "search engine results page" — the page you see after conducting a search.
Traffic: Visits to a website.
URL: Uniform Resource Locators are the locations or addresses for individual pieces of content on the web.
Webmaster guidelines: Guidelines published by search engines like Google and Bing for the purpose of helping site owners create content that will be found, indexed, and perform well in search results.
White hat: Search engine optimization practices that comply with Google's quality guidelines.
4 Apric-Certified SEO tools you need to use in 2022!
If you are genuinely wanting to delve into the SEO world, we suggest looking into SEO tools as they save you the headache of running hour-long analysis and research. Some tools guide you in the right direction by telling you how you can do better and square up to your competitors. SEO tools have no geographic or language barriers, so if you want to measure performance anywhere in the world, you are good to go!
1) SEMrush
SEMrush offers a set of progressive SEO tools that are accessible from a single dashboard. It is a software that is highly used and loved in the digital marketing community due to its functionalities and features. It allows you to easily assess your ranking while looking for potential ranking opportunities and where you stand in terms of competition. Super cool, isn't it?
2) Google Search Console
If you are just getting started with your SEO journey, we highly recommend you check this out! Not only is it free of cost, but it also offers very user-friendly tools, unlike SEMrush. This offers you worthy and important information about your website to assess performance and help ensure that your website is search engine friendly.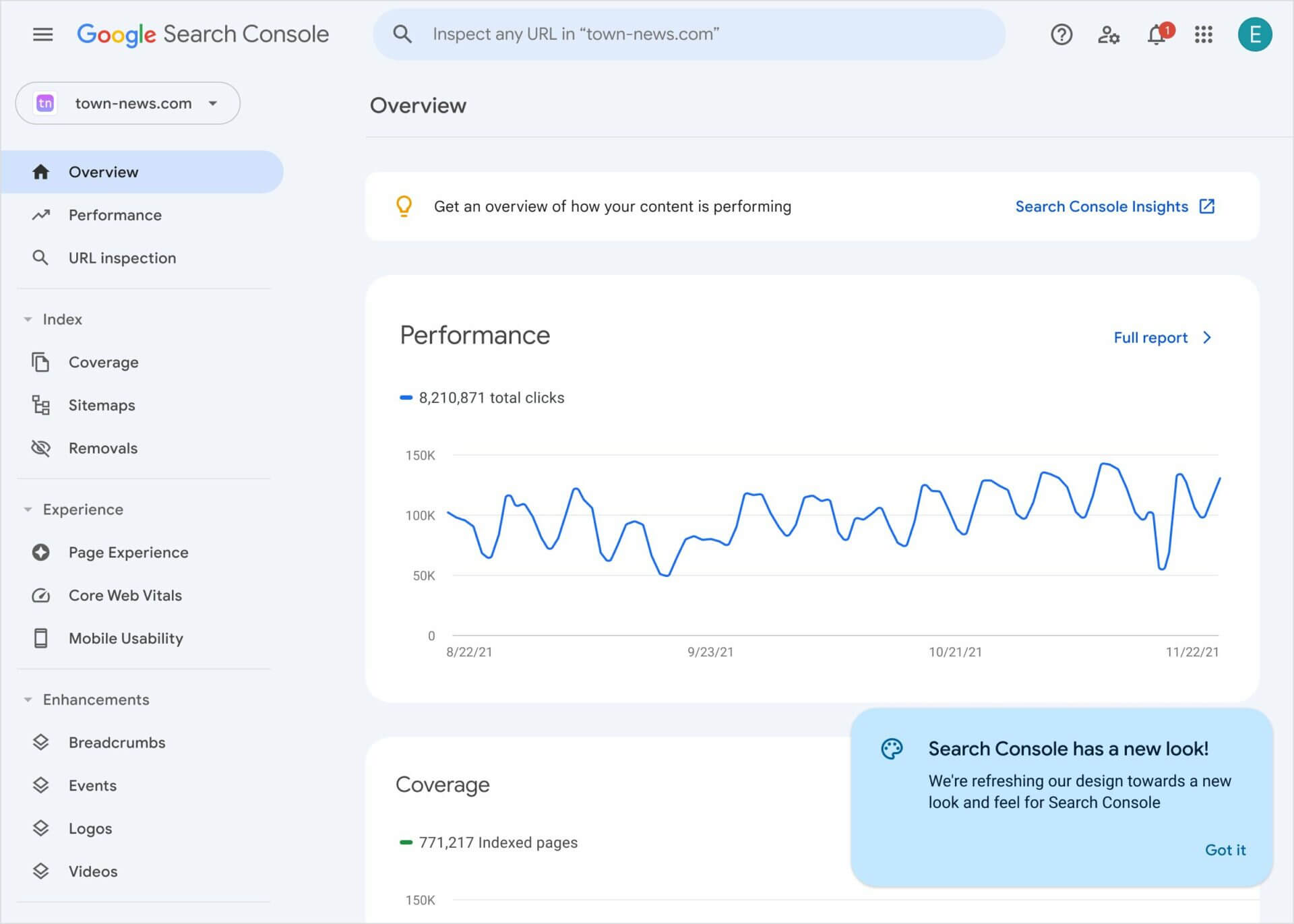 3) Google Ads Keyword Planner
You probably live under a rock if you do not know about this tool. Google Ads Keyword Planner helps you know the correct keywords that can give you the kind of traction you are looking for. Log in to the website URL, assess the keywords and you are good to go.
4) Ahrefs
Apart from being one of the widely used tools in the market, Ahrefs is used by people around the globe to elevate their social presence. It has the largest backlink index of all the tools available for use. If you want to rigorously rank better and enhance your traction, we suggest you look at Ahrefs.


Conclusion:
The end goal of SEO is to elevate your rankings and help you get organic traffic. The power of SEO cannot be undermined. In this time and age where people find answers to all solutions on search engines, the potential for organic traffic is immense. If you have any questions about SEO, shoot us an email at coffee@Apric.in and we shall get back to you as soon as possible!
Until then,stay tuned for our upcoming blog. Ciao! ☺